In the early 40's, Alfarroxo Trading, a family owned company from Figueira da Foz, started its business. With a privileged location in the Centre of Portugal, where there is the largest amount of Atlantic maritime pine forest, a tree native to the Mediterranean region, Alfarroxo Trading could easily enhance its industrial and commercial activity of wood derived products.
Its passion by forest, led Alfarroxo Trading to study and develop differentiatingproducts, at the same time competitive and sustainable.
Pine bark is 100% natural.
Thanks to its innovative products and to the network formed over the years, Alfarroxo Trading became the biggest wood pine bark producer in Portugal.
You can knowing us better by downloading our latest catalog.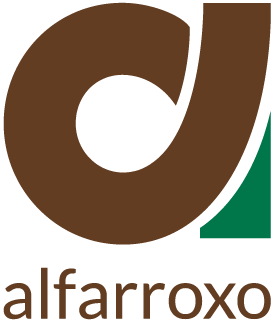 OUR COMMITMENT
Return to nature the best of what nature gives us.
Pine bark is a 100% natural product from the maritime pine (Pinus Pinaster), a tree native to the Mediterranean region.
The maritime pine is one of the most important trees in the wood industry as, during its life cycle, it provides wood, pine cones, resin and of course, pine bark.
Originally considered a waste product, pine bark evolved from a landfill-destined product to a premium product used in agriculture, flower farming and landscaping.
ALFARROXO
PINE BARK ADVANTAGES